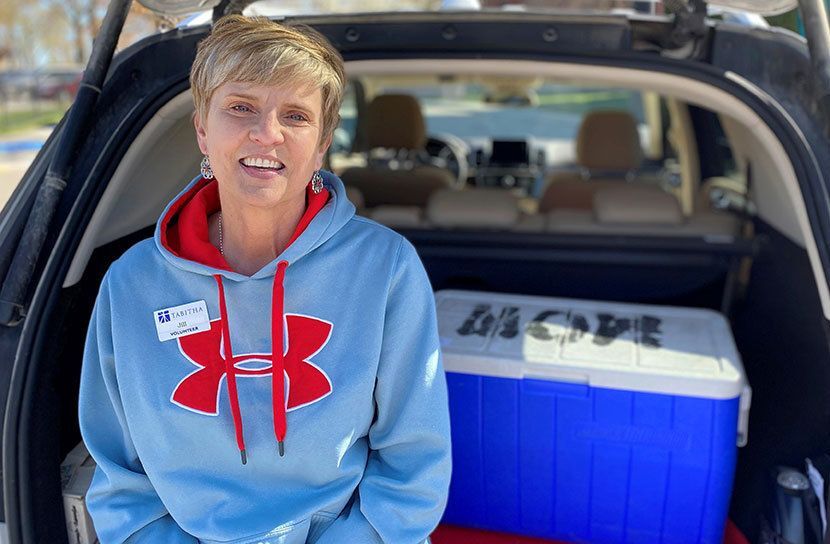 Volunteer for Tabitha Meals on Wheels
Most of us prepare our food without much thought, however, for many Seniors or those with disabilities, preparing nutritious meals can be a significant challenge. Throughout America, millions of older adults face the threat of hunger every day. In fact, one out of every four Nebraska Seniors deals with food insecurity.
That's why Tabitha Meals on Wheels is so important. This 55-year Lincoln program continues to serve as an invaluable resource to more than 500 clients in our community. Volunteers deliver a hot meal 365 days a year, in addition to a friendly smile and well-being check. Many of these individuals would not be able to remain in their homes were it not for this service.
As a nonprofit organization, Tabitha Meals on Wheels charges a minimal amount for home-delivered, nutritionally balanced meals, but no one is ever turned away for their ability to pay.
In addition to donations, this program strongly depends on wonderful and dedicated volunteers to deliver meals, and is always looking for more individuals, organizations and companies willing to serve on a regular basis. Local entrepreneur Matt Taylor delivers every Friday and is often known to schedule meetings and bring contacts along on his route, combining business and service.
"We deliver to a lot of great people. They're so thankful. Maybe they don't have any family or they live out of town. Seniors are an important sector in our community. They've seen a lot of things in their day, and we can learn a lot from them."
~ Matt Taylor, Tabitha Meals on Wheels Volunteer
Volunteer Jill Grenseman describes delivering Tabitha Meals on Wheels as "very rewarding, extremely humbling and very, very purposeful."
"I believe that we may get out of it at least as much or maybe even more than the clients we serve."
~ Jill Grenseman, Tabitha Meals on Wheels Volunteer
Adopt a weekly or monthly route today—apply online at Tabitha.org/Volunteer.