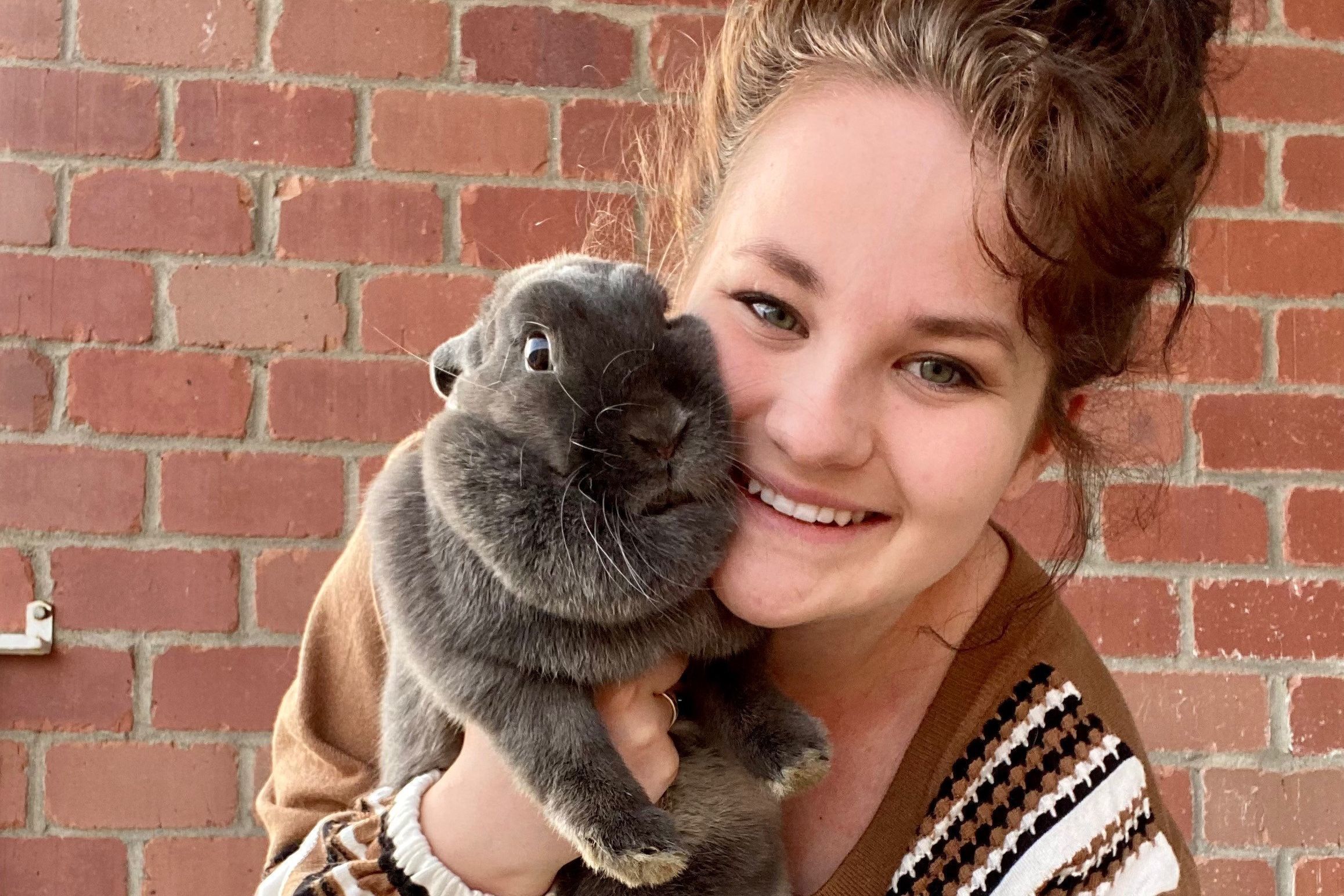 Volunteer Turned TEAMember Uses Her Passion to Help Seniors
With a passion for helping older adults and ending the stigma associated with end-of-life care, Delaney Patten first donated her time to nonprofit Tabitha, Nebraska's leading Senior Care provider, as a temporary volunteer. Fast-forward four years later and you will find Delaney, hard at work, full-time, playing an integral role as Tabitha's customer centric and caring Communications Desk Manager.
In addition, she continues to volunteer as a Tabitha Hospice companion and advocate along with her three-year-old rescue rabbit, Miss Radar. To strengthen her ability to serve the aging population, Delaney will be continuing her education with a master's degree in long-term care administration along with her carrot-loving sidekick, of course! It's safe to say Delaney has the well-being of Seniors on her radar.
Tabitha provides Delaney the opportunity to grow her career and meet like-minded TEAMembers and Volunteers who work to empower people to live joyfully, age gratefully. Learn more about career and volunteer opportunities.