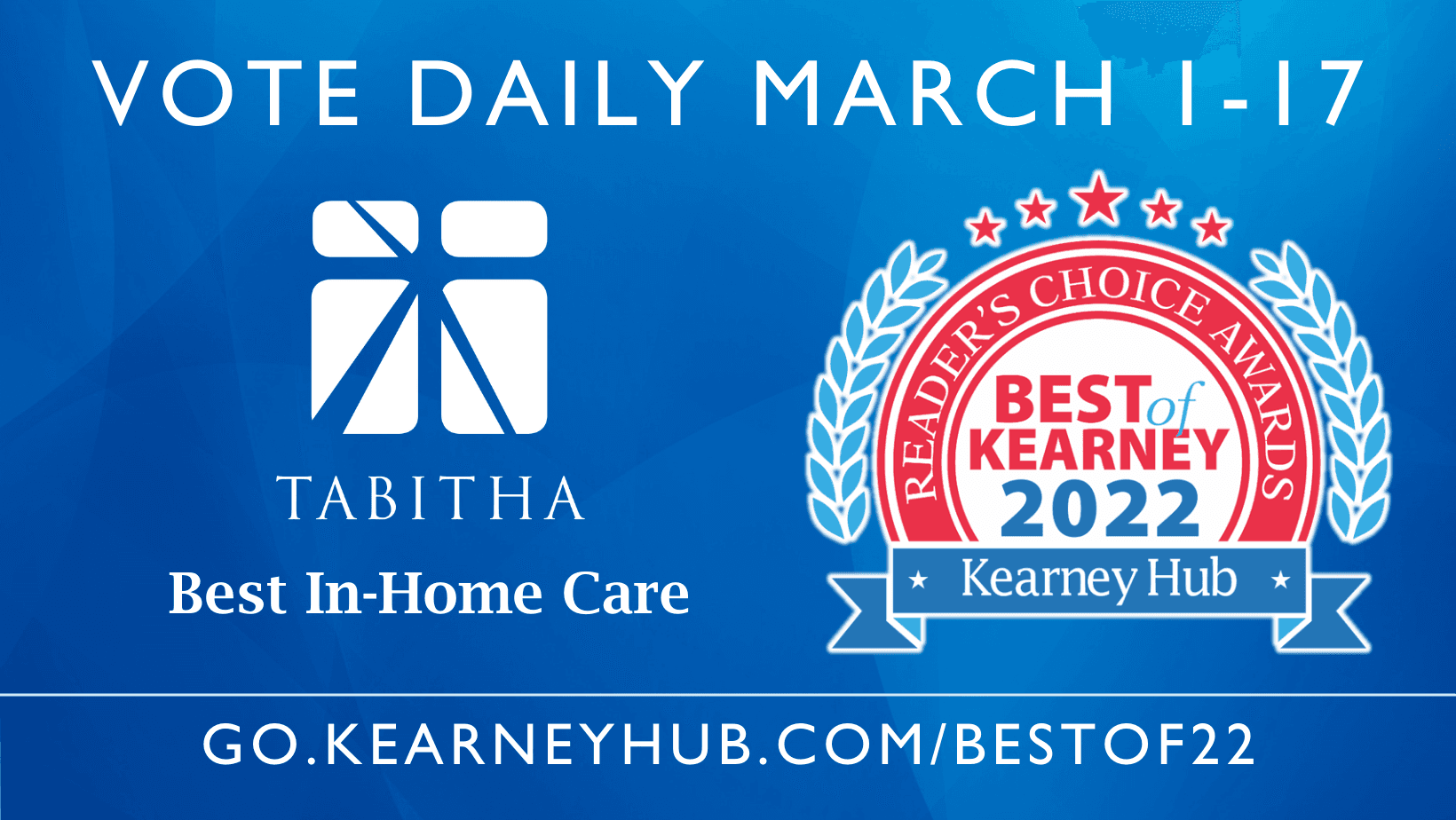 Vote Tabitha Daily for Best of Kearney
The Kearney Hub is holding its annual Best of Kearney awards, when local readers nominate and vote for their favorite local businesses in the Kearney area. Tabitha is honored to be named to the final ballot as Buffalo county's local answer for home health and hospice care.
Now we need your help to win!
Between now and Thursday, March 17, please visit go.kearneyhub.com/Bestof22 every day and vote for Tabitha for Best In-Home Health Care Company.
Help us continue to empower people in the Kearney area to live joyfully, age gratefully—thank you for your support!