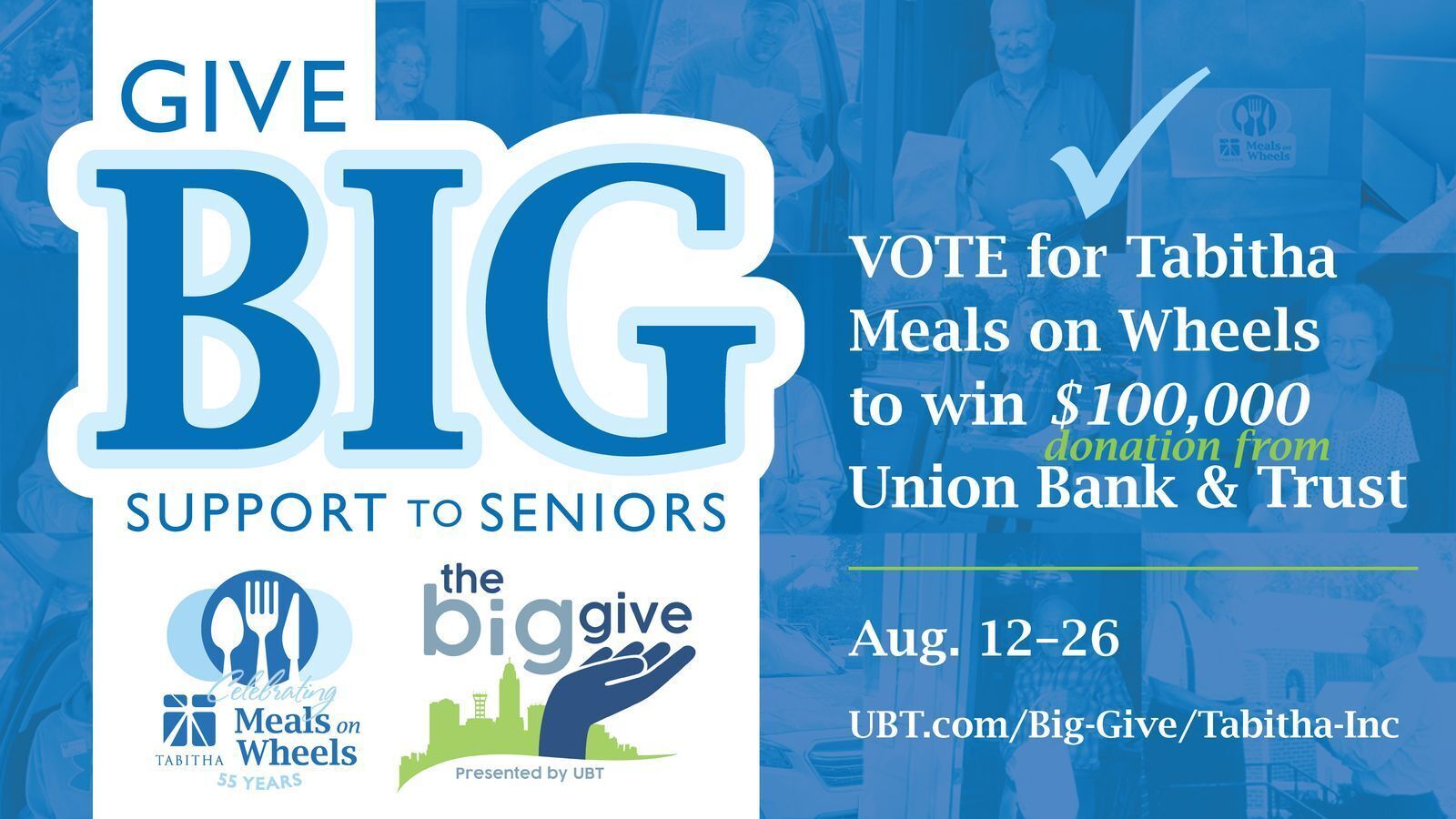 Vote for Tabitha Meals on Wheels to win $100,000
Give BIG Support to Seniors
We're thrilled that Tabitha Meals on Wheels has been selected as a finalist for The Big Give—a local philanthropic initiative presented by Union Bank & Trust (UBT). UBT has pledged to donate $100,000 to 10 Lincoln nonprofits for a total giveaway of $1 million.
This donation would directly support the 500 older adults who depend on a daily delivered meal, 80% of whom can't afford the service. Tabitha Meals on Wheels turns no one away, relying on generous donors to fill the more than $815,000 annual gap. The deficit continues to grow due to more demand for the program and increased supply and labor costs.
Finalists in The Big Give must receive votes in order to win, which means these Seniors need your votes! Please visit www.UBT.com/Big-Give/Tabitha-Inc by end of day Friday, Aug. 26, to cast your vote for Tabitha Meals on Wheels. And please Connect with your friends and family and ask them to vote, too.
Tabitha Meals on Wheels is honored to be selected as a finalist and appreciates the opportunity to further live into our PURPOSE, empowering people to live joyfully, age gratefully.