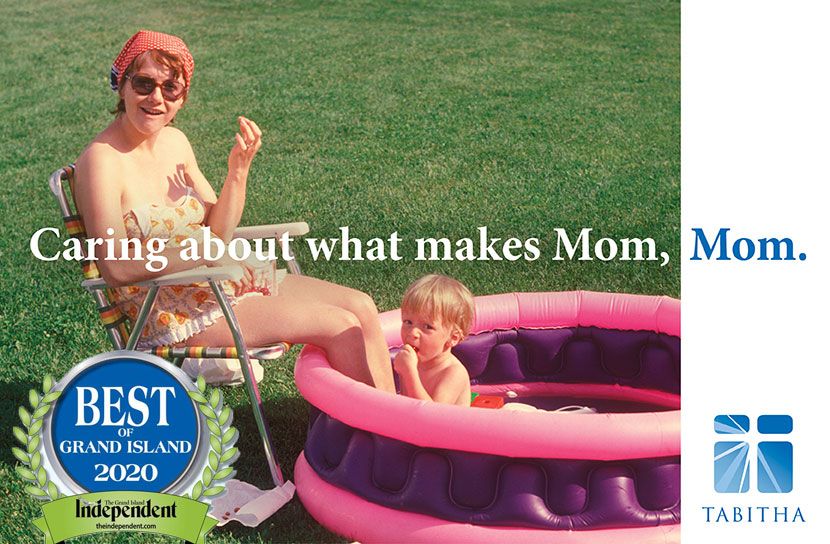 Vote Tabitha Best of Grand Island
Tabitha, Grand Island's trusted local nonprofit provider for 20+ years, is up for best hospice and in-home care company in the 2020 Best of Grand Island contest. Voting starts Monday, August 3, and ends Sunday, August 16.
Each year, The Grand Island Independent holds a vote for the best local businesses in several categories.
To vote for Tabitha:
Visit www.BestOfGI.com.
Click on Health & Medical
Scroll down to Hospice category and click "vote" for Tabitha Hospice
Enter your email address and required information
Scroll down to In-Home Care category and click "vote" for Tabitha Home Health Care
For your vote to count, you must:
Live within 60 miles of The Grand Island Independent (422 W 1st St, Grand Island, NE)
Vote in a minimum of 20 categories
Vote once per email and IP address
Include contact information
Thank you for your support—please share with your family, friends and colleagues in the Grand Island area.