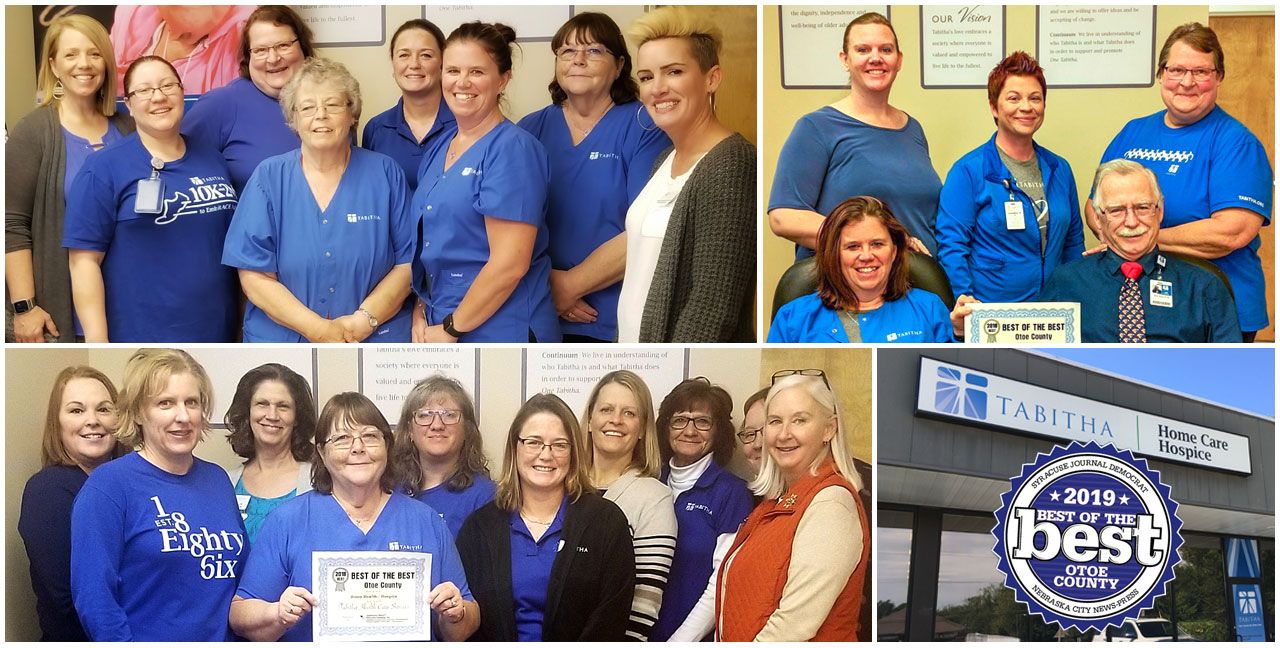 Vote Tabitha for Best of Otoe County
Nonprofit Tabitha is honored to serve as Nebraska's Answer for Senior Care and to be nominated as THE VERY BEST of Otoe County in the following categories. Please vote Tabitha and our team members through November 7.
Under Beauty & Health:
Home Health/Hospice
Nurse (JJ Jennifer Johnson, Jennifer Walters, Joyce Yost, Nancy Wheeler)
Physical Therapist  (Kari Weilage)
General Practice Doctor & Physician (Dr. Stacy Blum)
Under Services
Customer Service
Nonprofit
Under Top Employers
Overall Company to Work for
Overall Leadership
Employee (Laura Lea Fossenbarger)
Boss (Christie Hinrichs, Jessica Garza)
You may vote once per email address. Then be sure to share with friends, family and colleagues.
We value your vote of support as we continue to promote the dignity, independence and well-being of older adults in our community.