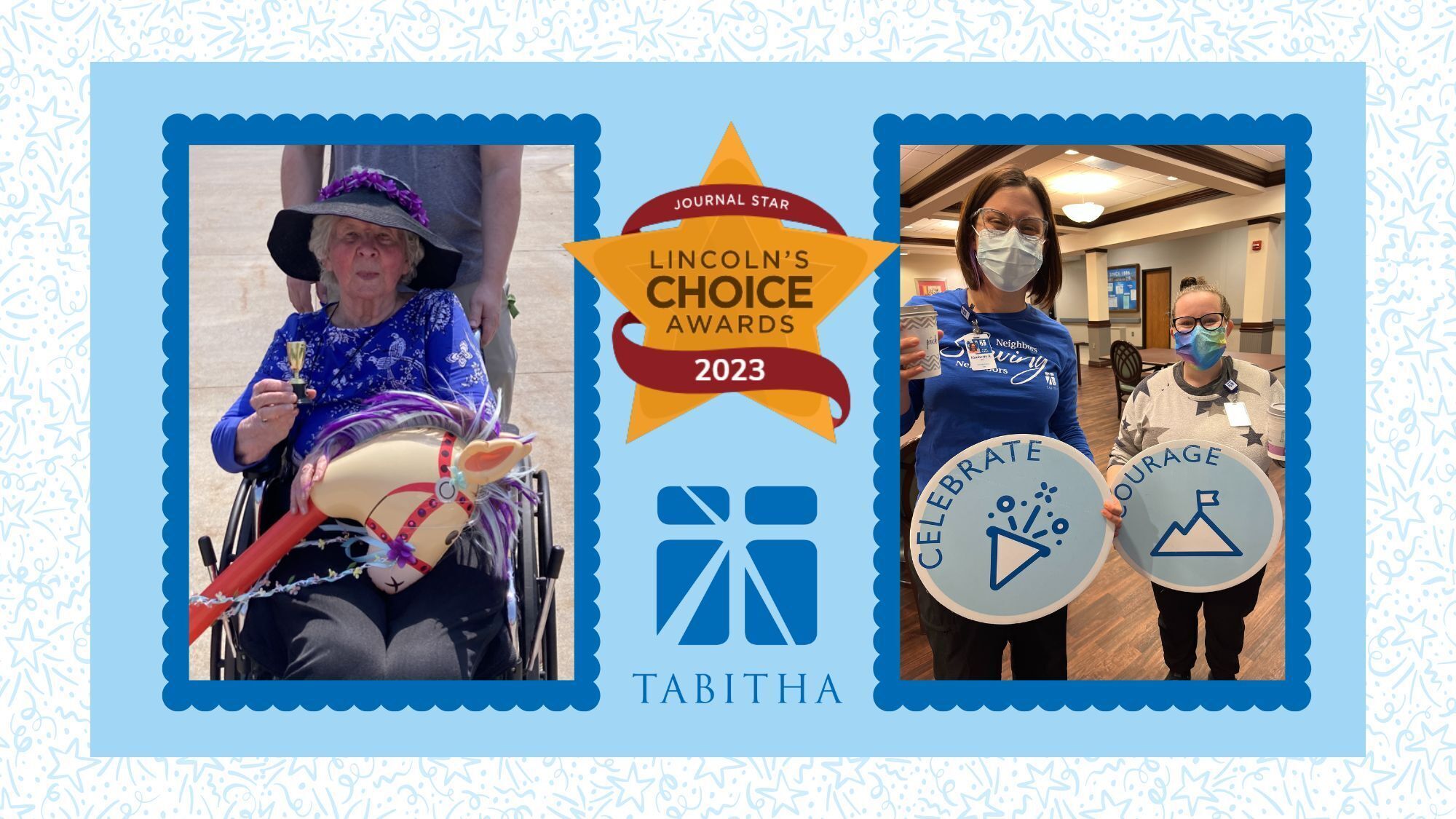 Vote Tabitha Daily for 2023 Lincoln's Choice Awards
Tabitha has great news: thanks to all your nominations, we've made the final ballot for the Journal Star's 2023 Lincoln Choice awards!
From now until March 19, vote Tabitha once daily at https://journalstar.com/contests/lincolns-choice-awards-2023/.
We're in the running for BEST OF these categories:
Best Home Health Care
Best Senior Living Community
Best Senior Care
Best Speech Therapy
Please ask your friends, family and colleagues to help Tabitha take home top honors and share the great things we do at Tabitha. Here's to empowering people to live joyfully, age gratefully! Thank you for your support.