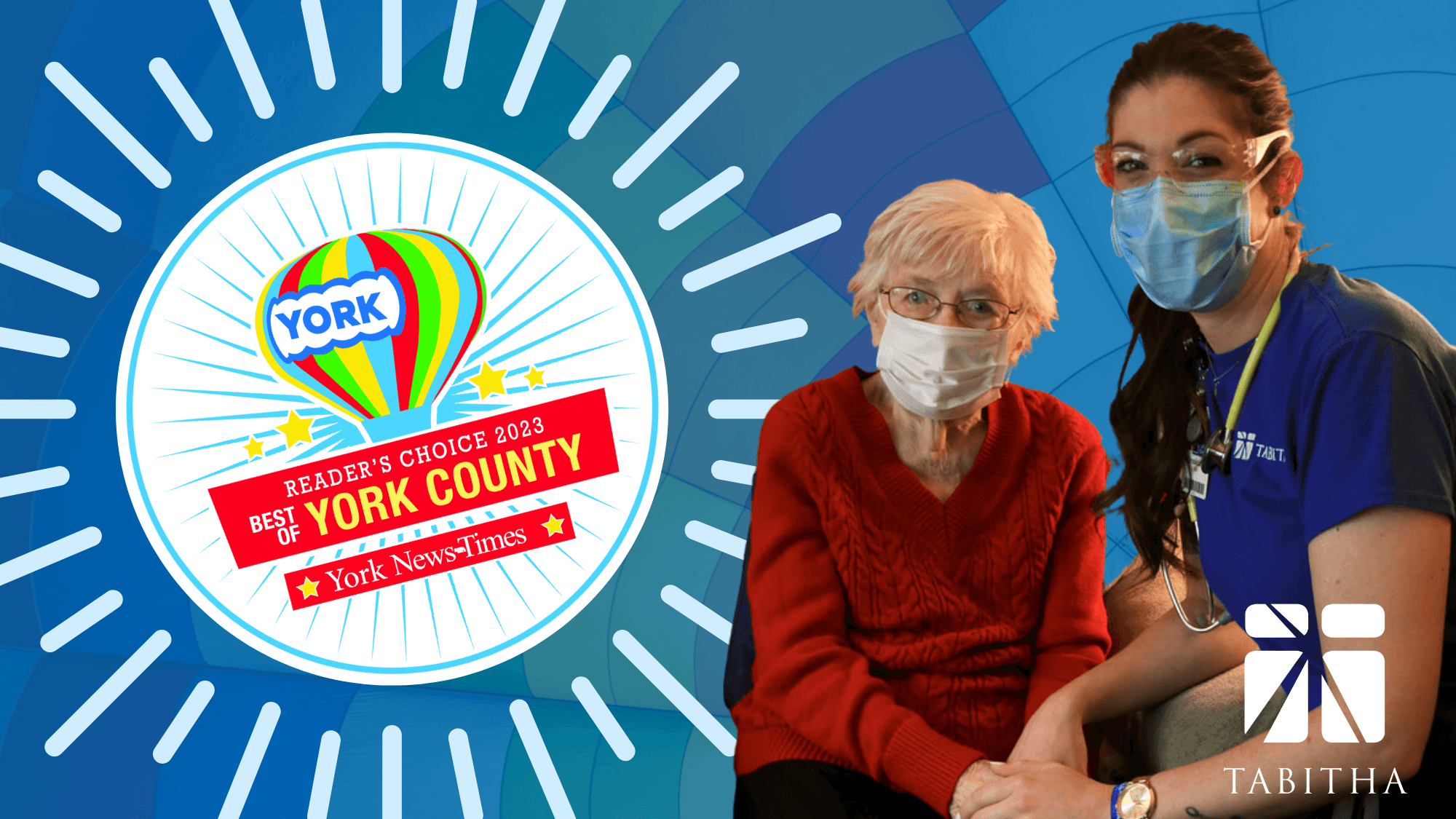 Vote Tabitha for 2023 Best of York County Awards
Tabitha, Nebraska's Answer in Care for older adults, has qualified for the final voting period of the York News-Time's annual Best of York County Awards.
Every day from Sept. 5 to 21, visit https://yorknewstimes.com/contests/best-of-york-county/ and cast your DAILY vote for nonprofit Tabitha as BEST:
In-Home Care Company
Physical Therapy
Large Place to Work
Tabitha's roots in York County run deep, with over 25 years of Tabitha Home Health Care and Tabitha Hospice services. Tabitha's York Regional Office was established in 1996 as a hub for TEAMembers to Collaborate on delivering exceptional quality care that empowers people to live joyfully, age gratefully.
Please spread the word with friends, family and colleagues to help Tabitha take home top honors. Thank you for your ongoing support!