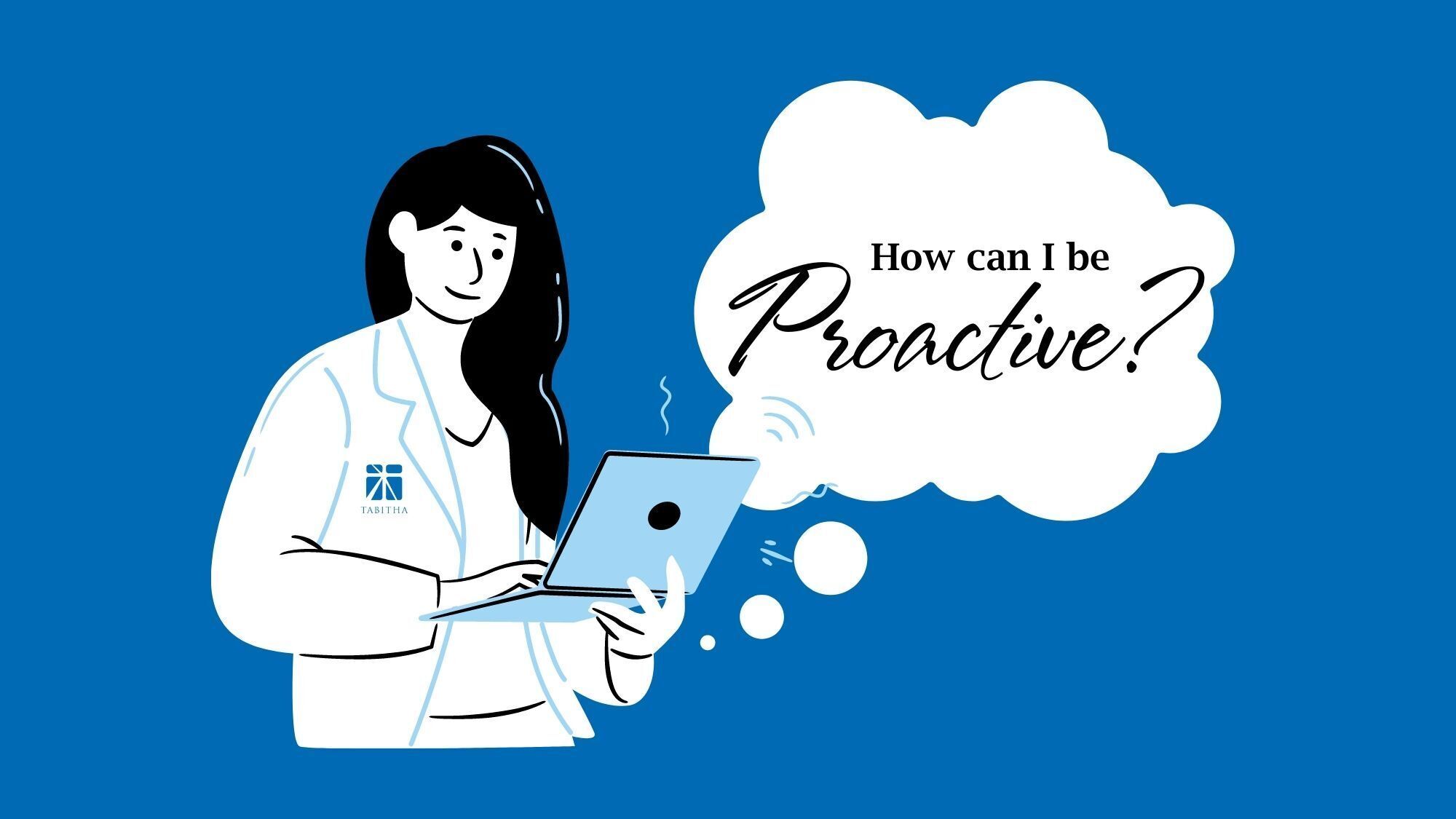 Why Should I Be Proactive With My Health?
Think about your car—do you send it in for an oil change as soon you notice it's time for it to be serviced? Or do you instead ignore the sticker in the corner of your windshield and keep on cruising, only to inevitably putter out due to lack of maintenance? Just like your car, your body runs as a well-oiled machine, so what happens when you run out of oil? The best thing you can do for your health and well-being is to be proactive. Here are some tips on making sure you stay operating in tip-top shape:
Practice wellness every day.
Of course, we all have lazy days where the prospect of going for a walk or cooking a colorful, healthy meal sounds unappealing. The truth is that your wellness routine is unique to you, so finding balance in your life is key. Easy ways to take care of your body are to take a multivitamin each day, making sure you're getting 8 hours of sleep at night and meeting your daily fruit and vegetable intake goals. Mental wellness might include gratitude journaling, listening to a music album or podcast that you like or simply just putting aside personal time to recuperate.
Don't just go to the doctor when you're sick.
Yes, this includes your annual physical—if you stay consistent with that, you're already a step ahead! Proactive care is a channel of ongoing communication between patient and provider, in which patients are advised to keep their doctor up to date with any lifestyle or health changes. As compared to reactive care—where the patient only sees their provider while actively ill or hurting—the proactive approach utilizes a more personalized experience and helps to foster a more positive, trusting relationship between you and your primary care provider.
Vaccination is a part of being proactive.
Now more than ever, this plays a vital role in preventive care. Even if you're young and healthy, viruses don't discriminate and COVID-19 is still circulating. By receiving the recommended vaccines, your body will be better prepared to tackle any vaccine-preventable disease that's coming your way. It's important to get the shots you are a candidate for in order to protect yourself, your friends and family and those who are unable to get vaccinated. Consult with your doctor to insure you are covered.
Wellness doesn't stop when you leave the house.
To some, hand hygiene and cough etiquette has always been second nature, but we've seen these measures become much more prominent over the course of COVID-19. Be diligent with these practices while at work, and if your workplace has mask or social distancing requirements in place, make sure to stick to them. If there is a day where you're feeling under the weather, consider calling off to stay home or work remotely. Taking this proactive approach and allowing yourself to rest while you're unwell will hopefully have you feeling better more quickly, and your coworkers will thank you for not bringing a bug to work!
With all this in mind, if you're thinking your body needs a tune-up, start taking action to ensure you remain in good health. Also, remember that mental health is just as important as your physical health. So, is it time for a personal "oil change?" Check on yourself to make sure your body is running efficiently and is going to continue doing so.
For answers to all your aging questions, start with Tabitha. Contact a Senior Care Expert today.