Wismer Shares Hospice Expertise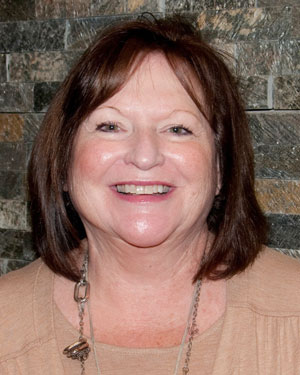 Tabitha, Nebraska's leading Senior Care provider, congratulates Chris Wismer, Tabitha Hospice Administrator, on her recent appointment as the community engagement chair of the Nebraska Hospice and Palliative Care Association (NHPCA). Wismer was one of the Nebraskans present at the recent Management and Leadership Conference and Advocacy Intensive in Washington D.C.
Wismer currently leads the longest running hospice program in the state, serving over 200 clients daily in 28 Nebraska counties. This includes overseeing offices and administrative team members in Lincoln, Nebraska City, York and Grand Island. Wismer has spent most of her career, over 32 years, in the healthcare industry. Prior to joining Tabitha in 2013, Wismer served as the executive director for AseraCare and was instrumental in developing regional offices in O'Neill and Grand Island.
"Chris is so passionate about educating others regarding the benefits of hospice care," shared Tabitha President and CEO Christie Hinrichs. "She communicates the importance of being proactive so that both the client and family can really reap the benefits of this important service and enjoy life's final moments together. She is well versed regarding end-of-life decisions and is an amazing role model and leader. We're so grateful for her commitment to the Tabitha Hospice team."
As the first and most experienced provider of hospice care in the state of Nebraska, Tabitha Hospice is the gold standard for quality, compassionate, end-of-life care. Tabitha Hospice care is provided wherever a client calls home, including an innovative hospice residence in Lincoln, The Journey House. Tabitha provides the best clinical care, symptom control and pain management as well as emotional and spiritual support to clients and their families so they are able to spend their final months according to their wishes.
NHPCA is a nonprofit organization, created in 1983, that includes Nebraska's hospices, community end-of-life coalitions and statewide health and senior care organizations. They provide ongoing education, community presentations, advocacy, research and quality improvement data to help guide local hospice programs in promoting and sharing the benefits of end-of-life care.
Click here to learn more about Tabitha Hospice or contact a Senior Care expert at 402.486.8520.