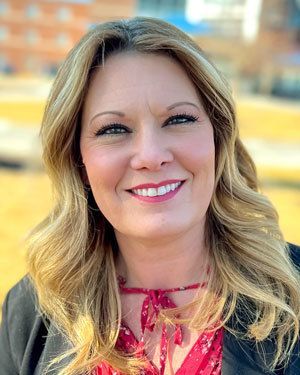 Zelazny Brings Hospice Leadership, Sales Experience to Tabitha
Nonprofit Tabitha, Nebraska's industry-leading Senior Care provider, announced the addition of Shelia Zelazny to their organization as Director of Business Development. In this role, she will supervise the senior living advisory team along with regional business development coordinators and will be based in Kearney.
Zelazny brings a wealth of experience and expertise in sales strategy, growth planning and operational management to Tabitha. Throughout her career — which includes more than eight years in leadership positions for hospice care providers and nearly a decade in sales — she has been responsible for nurturing and developing relationships with referral sources and prospective clients.
She most recently served as an area vice president for hospice outreach in Kansas, Missouri and South Dakota.
"Shelia comes to us with a strong background in business development," said Tabitha Chief Operating Officer Katie Lechner. "With her proven experience as an operational leader of hospice agencies — and her remarkable strength as a culture builder and teacher — Shelia has the unique skills required to ensure Tabitha continues to meet the needs of the community now and well into the future."
"My ideal culture is one where a person's worth is determined by their willingness to learn new skills and take on new responsibilities that foster the act of serving others," Zelazny said. "Tabitha provides me with opportunities every day to discover ways to serve Nebraskans and the communities where they live."
For answers to all your aging questions, start with Tabitha. Contact a Senior Care Expert today.