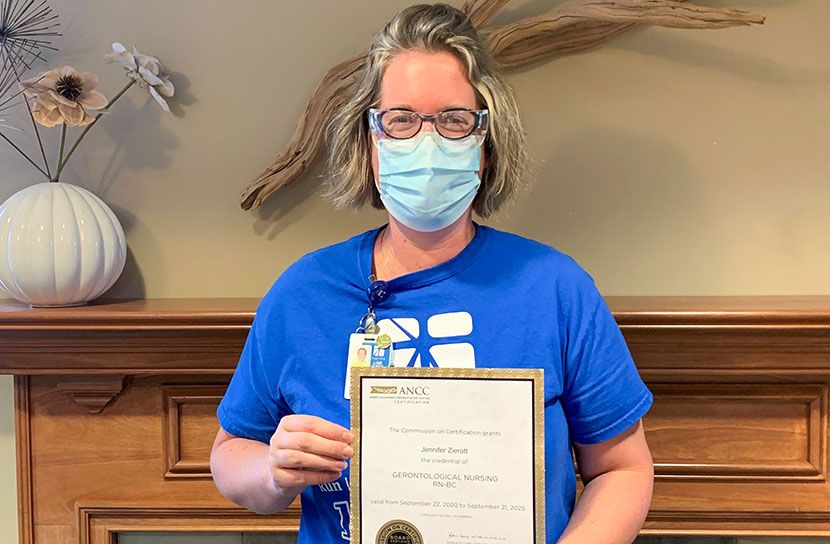 Zierott Receives Board Certification in Gerontology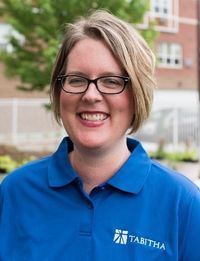 Nonprofit Tabitha, Nebraska's industry-leading Senior Care provider, celebrates Jennifer Zierott, RN-BC, on earning her recent board certification in Gerontological Nursing from the American Nurses Credentialing Center (ANCC). Zierott serves as the Director of Resident Services at GracePointe by Tabitha, Assisted Living & Memory Care Suites, at Tabitha's main campus in Lincoln, Neb.
Gerontological nurses are a crucial part of the health care team in assisting older adults maintain their mobility, independence and quality of life. They are trained to anticipate the needs of aging adults and work closely with primary care physicians, attending physicians and families to provide individualized care. As the U.S. baby boomer population, aged 65 and older, continues to rise, the need for certified registered nurses (RNs) in gerontological nursing is more important than ever. According to the American Health Care Association (AHCA) and National Center for Assisted Living (NCAL), only 1 percent of the nation's 2.2 million RNs have these gerontological skills.
"Jennifer is very passionate about advocating for seniors in our community," shared Megan Novell, GracePointe administrator. "She is continuously collaborating with peers to ensure quality is always at the forefront and that GracePointe continues to deliver exceptional care to residents and their families. She is the perfect example of how Tabitha embraces and grows with your career goals. We are very grateful to have her expertise as she leads our nursing team."
Zierott has been with Tabitha for over nine years, starting her career as a certified nursing assistant (CNA) at Tabitha Residence—Good House. After graduating from Bryan College of Health Sciences in 2015, she began her nursing career in orthopedics and then shifted into her current position in 2016.
GracePointe provides compassionate care with a maintenance-free lifestyle, leading-edge technology and enriching activities focused on health and wellness. This allows older adults—including those experiencing dementia-related memory loss and Alzheimer's disease—to enjoy all the richness of living in a safe and reliable environment families can trust. Individualized services including home health care and rehabilitation therapy can be added at any time to meet unique personal needs.
To learn more about nursing careers available throughout Tabitha's range of senior care services and living communities like GracePointe, contact a Senior Care Expert today.