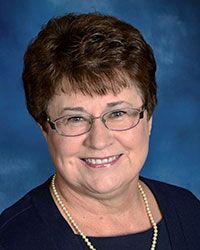 Board Perspectives: Why I Serve
Aloha Schmid, Tabitha Board Member, knows firsthand what it takes to deliver Tabitha's exceptional Home Health and Hospice services to the state's Seniors. After all, she provided expert care for two decades.
In 1991 Schmid began her career with Tabitha. "I was fortunate to join a talented team of hospice and home health care staff in the York area who mentored me. We were responsible for delivering compassionate quality services to Seniors in the same community where we lived," shared Schmid.
Schmid added, "Tabitha's commitment to invest in their team by offering continued training and support did not go unnoticed by me. Tabitha has remained committed to its Christian calling, and this resonates throughout all their decisions and programs. These qualities made me proud to be a part of Tabitha for the next 20 years. I am grateful to continue my involvement as a board member."
As the years progressed, Schmid grew to understand that Tabitha has so much to offer. "The comprehensive range of Senior resources sets the organization apart. It is clear that every employee plays a role in Tabitha's success. Tabitha is courageous, always looking for new and innovative services to make Seniors' lives the best they can be. I look forward to providing my hands-on perspective and helping the board achieve Tabitha's mission," said Schmid.