The Answer Newsletter | Fall 2019
---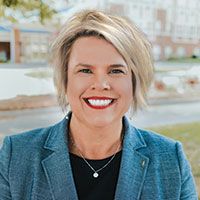 Commit: A Word From Christie
Tabitha Friends,
At Tabitha we're Committed to Commitment—it can be found at the heart of all we do. It's what drives us to provide the best quality care for older adults in the state. It's doing what we say we'll do. It's coming through for the families who've entrusted us to care for loved ones.
This 'all in' attitude resonates throughout nonprofit Tabitha's 130+ year history. From our humble beginnings as an orphanage to the industry-leading Senior Care provider of today, we carry a strong sense of duty to deliver.
---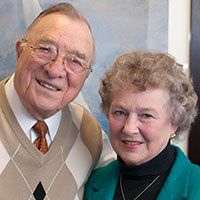 Leaving a Legacy
Longtime Lincoln residents Sally and Dwayne Dietze grew up giving back to the community in all sorts of ways. Both of their families instilled in them the importance of faith, family and philanthropy. The Dietze family legacy is thriving more than ever through their gifts at Tabitha.
---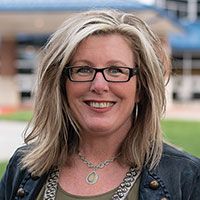 Personal Loss Leads to a Rewarding Career
Through one of the most challenging periods of her life, Rae Dixon found her calling—her passion for supporting others through their very toughest times. In a span of three short years, Rae lost three very important people: two of her best friends and her father. All were battling life-limiting medical conditions and tragically given only months to live. One friend was being cared for by Tabitha Hospice.
---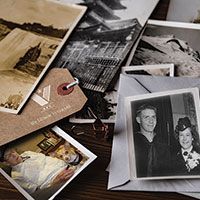 Serving Without a Second Thought
Every Tabitha client has a story. Over the years, Tabitha has been privileged to learn of incredible Veteran experiences that have been suppressed—even surprising family members once they surface. Long-time Tabitha client and World War II Navy Veteran, Charles Hauptman, 96, shares his D-Day story.
---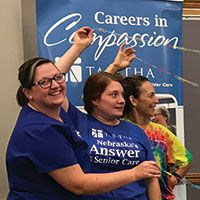 Getting It Right From the Start
First impressions of a workplace can make or break it for new employees, so it's more important than ever for Tabitha to get it right from the very beginning. So far this year, Tabitha has seen an increase in new hire retention that the Talent and Culture team attributes to an increased focus on TEAMember onboarding. 
---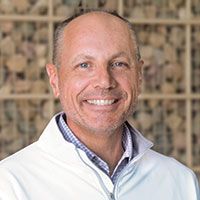 Board Perspectives | Why I Serve
Neal Lyons
Tabitha Inc. Board of Directors
Serving since 2018
Chief Financial Officer, Unico Group, Inc.
"Tabitha is a strong and committed organization to the Seniors of Lincoln, surrounding communities and greater Nebraska. As a member of Southwood Lutheran Church I became connected to the leadership at Tabitha. The strength of the leadership and Tabitha as an organization drew me to want to serve and be a part of the team."
---
Related Articles
---
Here to Help
When you have questions
Looking for Senior Care solutions for yourself, a loved one or a friend? We're here to listen, learn and share expert guidance and community-based resources that best fit your needs.
We're here for you when you need us!