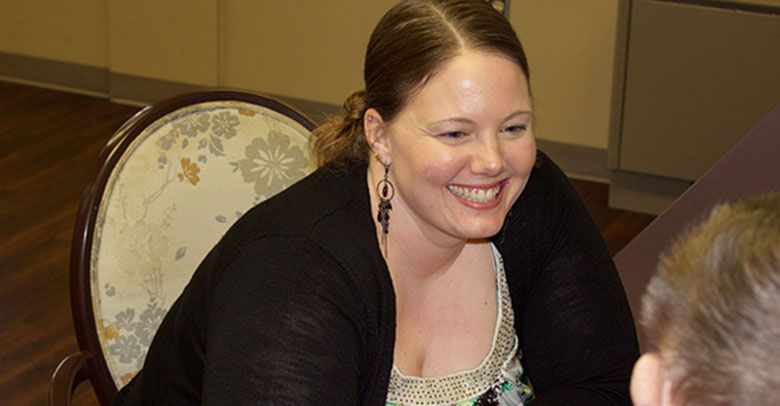 Growing Up Tabitha Blue, from CNA to RN
Inspired by two strong nurses in her life, her mom, Marcia and her late aunt, Mary Kay, Tabitha Nursing & Rehabilitation Center Nurse Manager, Ashley Sneller, RN, found her calling—CARING—early on.
In 2003, after her aunt was diagnosed with terminal cancer, Ashley naturally stepped into the role of family caregiver. As her mom witnessed her compassion and talent, she urged Ashley to become a Certified Nursing Assistant (CNA) and from there she discovered her passion and career path.
That same year, at 18 years old, Ashley joined Tabitha as a CNA and took advantage of the many continuing education opportunities Tabitha offered, adding Bath and Med Aide to her skill set.
Encouraged by TEAMember and friend, Tabitha Nursing Supervisor Cindy Thomas, Ashley went on to earn her Licensed Practical Nursing (LPN) degree from Lincoln's Southeast Community College (SCC) in 2009, again with tuition support from Tabitha. She has even passed her knowledge on to a new generation of nursing students, teaching a CNA class at SCC.
"I am proud to have such a rewarding career and appreciate the support Tabitha has provided by investing in me."
Fast forward to today: now at age 33, Ashley holds a Registered Nursing (RN) degree from Metropolitan Community College in Omaha, graduating this past March.
"I'm a caregiver at heart, it is who I am. I'm truly blessed and love what I do," Ashley shared. "In the past 15 years I've gained so much experience, knowledge and I continue to learn."