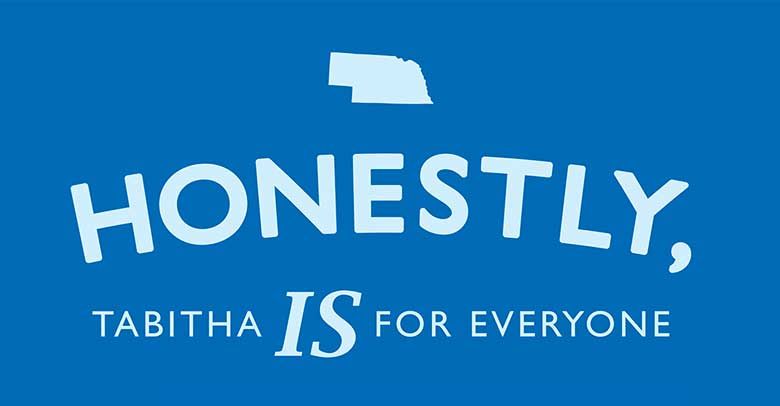 Honestly, Tabitha IS For Everyone
You might not need us now, but when you do—we're here for you.
By now you have mostly likely heard the new self-depreciating tourism slogan, "Nebraska, honestly it's not for everyone." It follows the more glass-half-full catchphrases of "Nebraska Nice" and "The Good Life," and we could argue they all accurately capture the spirit of the state in one way or another. This new saying has grabbed national attention. Even the late night talk show hosts have poked fun at the stereotypes held by those who've never even crossed over our state lines.
Tabitha faces similar preconceived notions of just what it IS and what it DOES. Widely referred to as a 'nursing home,' nonprofit Tabitha is so very much more. Just ask one of the thousands of families Tabitha has served in its 130-year history. Your need for  Senior Care may not be today, but when the time comes you can count on Tabitha. We exist to serve you with the best of quality services—for the right reasons, at the right time, at the right place with the right options.
FRIENDS & NEIGHBORS

Part of the Community
Founded in Nebraska and headquartered in Lincoln, Tabitha's invested in the communities we serve. Our team is made up of familiar faces because we work and live alongside those we care for across the state.

FAMILIES

Peace of Mind for Family
"Having Tabitha's support made all the difference when it came to the care of my Father. It allowed me to be a son rather than take on the challenging role of a caregiver. Nebraska is so fortunate to have such a strong resource for Senior Care." ~ Mark & Kathi Hesser, Grateful Son & Daughter-in-Law

CAREGIVERS

Dignity for Dad
"Tabitha became the single most important part of my father's diagnosis of dementia. They provided support, love, care and concern. I had an overwhelming feeling of despair. In a time of uncertainty—Tabitha was my beacon of hope." ~ Claudia Messineo, Grateful Daughter

Invest in Community
Nonprofit Tabitha relies on gifts from generous donors—like you—to ensure Nebraska Seniors receive the exceptional care they need and deserve. Your support makes a difference; learn about the many ways to give today.

Give Back
You can get involved in the important work Tabitha does right in your community. We need your time and talent and can match you with your interests and schedule.

Supporting TEAMembers
Offering careers in compassion at an organization that gives you opportunities to take on new challenges. Providing programs that grow your skillset and create advancement opportunities.