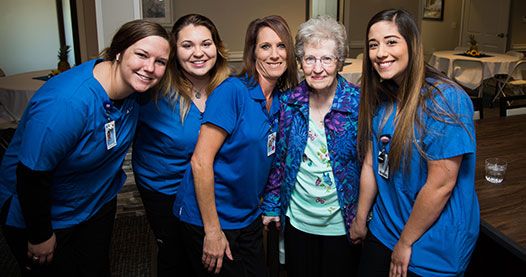 Labor of Love
Strengthening Community by Enhancing Skills
Tabitha (along with the nation) is facing a severe shortage of health care professionals coupled with an ever-growing demand for Senior Care services. In fact, by 2030, one in five American's will be 65+ with only four caregivers to support every one Senior compared to an eight to one ratio in 2010. Tabitha is poised to address this challenge with the launch of a Workforce Development program. And in the true spirit of the initiative has promoted former Tabitha Recruitment and Retention Specialist, Robin Schoettlin as director.
STRATEGIC INITIATIVE
Equipping and supporting the growth and development of under-resourced Tabitha TEAMembers who dedicate their lives to serving others. The program will provide career enhancement opportunities for nearly 1,000 TEAMembers via training, education, technology and other efficiency tools.
TARGET AREAS
Focusing on comprehensive training programs for critical areas of concern to aging adults such as:
• Dementia • Memory care • Diabetes • Cardiopulmonary resuscitation (CPR) • End-of-life care • Therapy (occupational, physical and speech)
FILLING EMPLOYMENT GAPS
Placing new talent when employers in Nebraska close/relocate, Tabitha will work to transfer skills and build lifelong careers while contributing to the health of the state's economy.
BUILDING LOYALTY
Addressing demand for Senior Care to meet specialized needs, while expanding the competence and earning potential of TEAMembers who provide direct care services. This results in an increase in job satisfaction, employee retention and most importantly, better experiences for Seniors and their families.
Tabitha received a private $2-to-$1 matching gift of up to $1,500,000 to help launch the first two years of this vital Workforce Development program.
Every $1 contributed will equal $3 in total. Gifts received or pledged will receive the match, including one-time gifts or multi-year pledges.
Learn more about how your generous donations benefit Seniors and the community.
Call Tabitha Foundation 402.486.8509 or visit TABITHA.ORG/GIVE
---
Related News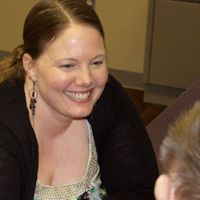 Growing Up Tabitha Blue
From CNA to RN
Follow the education and career path of CNA-turned-RN Ashley Sneller with help from Tabitha's continuing education program.