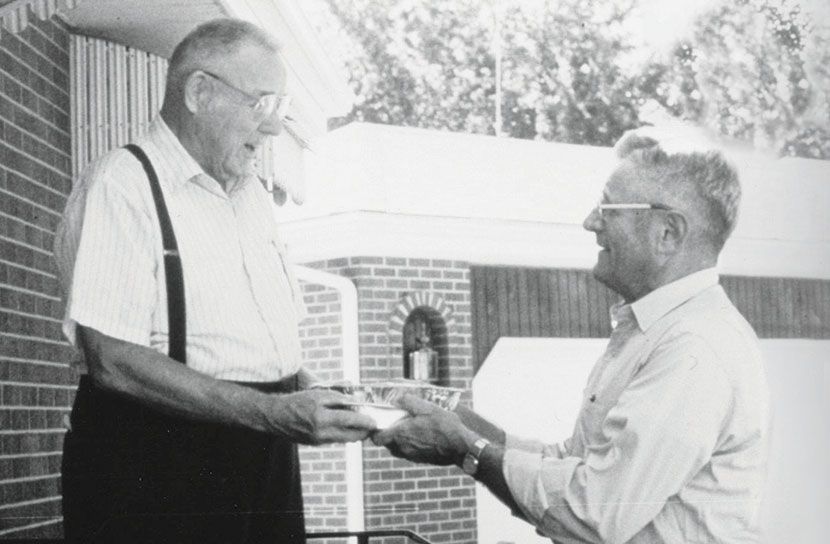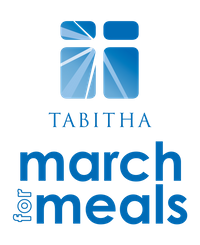 March for Meals
Delivering Independence Since 1967
Local Seniors and those with disabilities need you to support Tabitha Meals on Wheels. Every day, more than 500 neighbors count on Tabitha Meals on Wheels to deliver. Lincoln's first and only program of its kind, it is powered by 1,000 dedicated volunteers and countless donors to ensure the most vulnerable aren't left hungry or isolated.
What it takes to get a meal from the doors of Tabitha to the doors of residents:
It all begins with fundraising—Tabitha relies on community-minded donors to supplement the annual $700,000 cost to run this vital program.
Tabitha dietitians create rotating menus of balanced meals, including vegetarian options.
In turn, Tabitha's Food & Nutrition team plans, buys and manages delivery of all food and ingredients.
While the Tabitha Meals on Wheels hotline constantly manages incoming requests and changes to the list of meal recipients.
Tabitha's Volunteer Department continually recruits and trains new participants to deliver.
Every morning of the year, Tabitha's hardworking culinary team starts at dawn to prepare and package 500+ meals.
In the meantime, the Tabitha Meals on Wheels team is busy mapping out delivery instructions for an average of 45 routes per day.
All types of Volunteers, including individuals, families, corporations and churches, converge at Tabitha's Meals on Wheels headquarters around 10:30 a.m.—to pick up their routes and coolers.
Volunteers give 90 minutes of their time using their vehicles to cover one route with an average of 13 recipients. They deliver a meal, have a quick chat, check in on the client's well-being and report back to Tabitha any cause for concern.
Volunteers wrap up their delivery by circling back to Tabitha to return the empty coolers and route sheets. 
And then the process begins all over again.
83%

say the volunteer is often the only person they see that day

81%

cannot afford the cost of the meal

93%

say the meal allows them to live independently at home
How You Can Help
Donate
For as little as $6.25 a day, you provide independence, safety and hope to someone 
in need. Give today at TABITHA.ORG/MARCHFORMEALS 
March IN and Dine OUT
Several Lincoln restaurants are donating to Tabitha Meals on Wheels in March. View participating restaurants.
Volunteer
In 90 minutes, you bring joy to more than a dozen neighbors and brighten your day knowing you've made a difference. Deliver regularly or as the need arises—as frequently as what fits your schedule.
Pick up paper meal bags to decorate with inspirational messages and pictures.
For more information, visit TABITHA.ORG/VOLUNTEER