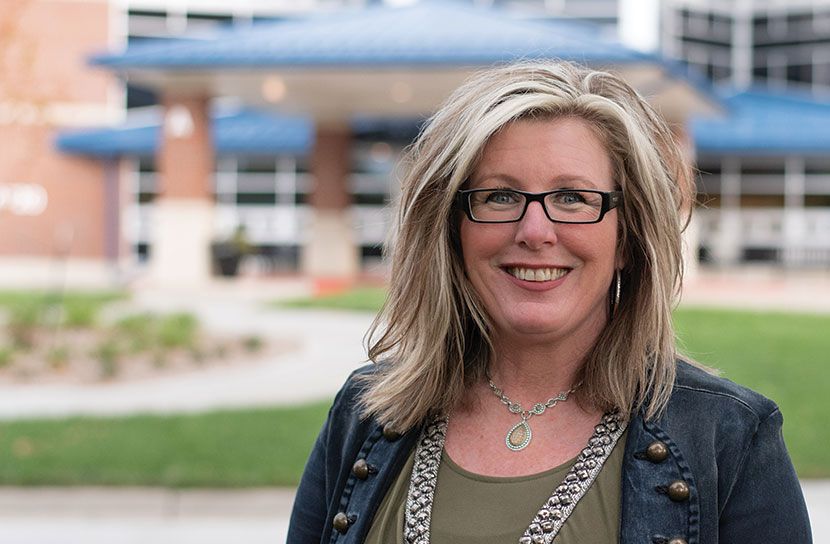 Personal Loss Leads to a Rewarding Career
Through one of the most challenging periods of her life, Rae Dixon found her calling—her passion for supporting others through their very toughest times.
In a span of three short years, Rae lost three very important people: two of her best friends and her father. All were battling life-limiting medical conditions and tragically given only months to live. One friend was being cared for by Tabitha Hospice. It was during those visits with her that Rae witnessed the benefits of hospice care—so much so, that she was inspired to help others through their end-of-life journey.
In 2014, Rae became a Tabitha Hospice volunteer and provided compassionate companionship and respite support to clients and families throughout Lincoln. She also assisted with bereavement phone calls, checking in on individuals who recently lost a loved one and offered them, in her words, "a big heart with ears." Rae loved being a hospice volunteer, "It was a beautiful and rewarding experience to be there for someone to simply listen and reminisce."
Hospice programs such as Tabitha's are required to and rely on volunteers to work alongside paid administrative and clinical staff. In fact, Medicare law mandates that hospice volunteer hours must equal at least 5% of the hospice provider's total patient care hours. Before Rae became involved with Tabitha, she, like many others, was unaware of the impact volunteers have on hospice programs.
As Rae racked up more and more hospice volunteer hours, it became apparent that she had found her true purpose and was compelled to commit more to this supportive service. After four years of perfecting her skills, Rae decided to take it to the next level. She applied to be a full-time Tabitha Hospice Volunteer Coordinator and landed the job. "Everything just fell into place. I couldn't have asked for a better opportunity to share my gifts and passion with others," said Rae. She now recruits and coordinates the training, orientation and scheduling of hospice volunteers in Tabitha's Lincoln and Nebraska City service areas which span across Lancaster, Saunders, Cass, Gage, Otoe, Nemaha, Johnson, Pawnee, Richardson and Sarpy Counties.
Because Rae has lived through loss and guided others through theirs, she has a greater understanding of the challenges families and volunteers face during the grieving process. This allows her to really connect with the hospice volunteers she recruits, trains and supports.
Hearing all the kind and grateful words from families reminds Rae of her purpose every day. Watching the volunteers and hospice clients bond over shared interests, hobbies and memories is a favorite aspect of Rae's job. But most importantly, she loves seeing others discover their calling and sharing it with others.
Learn how you can make a difference as a Tabitha Hospice Volunteer, visit Tabitha.org/Volunteer today.
Tabitha Hospice is Medicare certified and covered at no cost to qualified individuals. Tabitha's Hospice team works with the family's physician to develop a customized plan for optimum pain relief and symptom management. The doctor may also establish an order for a hospice volunteer which may include companionship, light housekeeping and pet therapy over a specified period of time.