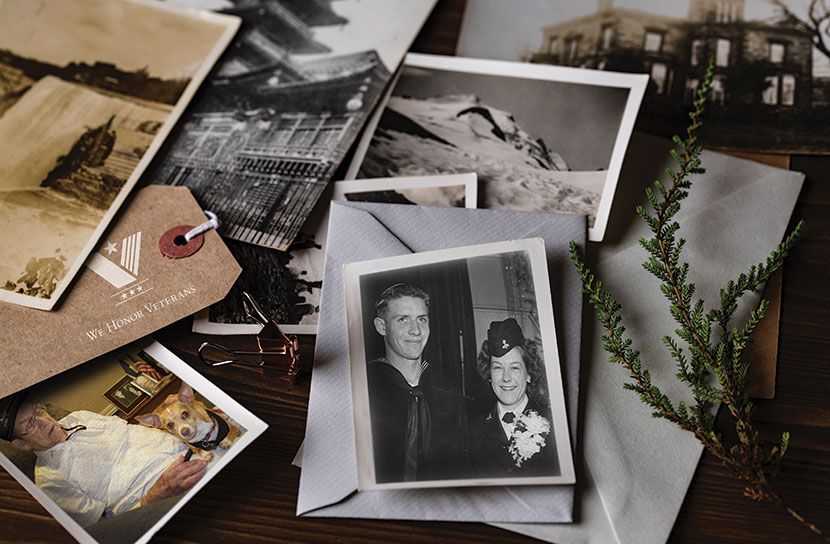 Serving Without a Second Thought
Every Tabitha client has a story. Over the years, Tabitha has been privileged to learn of incredible Veteran experiences that have been suppressed—even surprising family members once they surface.
Take 96-year-old, long-time Tabitha client and World War II Navy Veteran, Charles Hauptman. Charles was eager to support the war effort when he learned his good friend and neighbor had been killed in the raid on Pearl Harbor. Charles dropped out of the 11th grade but at 17 didn't meet the age requirements. Somehow he convinced his Mom to sign the consent for him to enlist early and soon was off to serve.
Little did he know that he'd become part of the largest amphibious invasion in military history, D-Day. Charles was one of 156,000 U.S., British and Canadian troops who stormed 50 miles of fiercely defended beaches in northern France. It initiated the Western Allied liberation of Western Europe from Nazi Germany's control.
Charles served as a coxswain—in charge of navigating and steering ships. He was responsible for ferrying troops and supplies to the shores of Omaha and Utah Beaches. Charles was in the presence of the great Winston Churchill and helped save the life of his Captain when the stress of D-Day pushed him into a panic. Years later, the Captain sought Charles out to personally thank him for his support that fateful day.
After the war, Charles was stationed in San Diego, CA, where he met his wife, Ruby. They returned to Lincoln to raise four sons where Charles managed successful flooring and amusement machine companies.
More recently Charles returned to Normandy with his family. It was an emotional experience. "The beaches were so peaceful and had been built up by development," added Charles. But time could not erase the memories of that day back in 1944. Charles shared, "I asked why am I not here with these men, and my son reminded me that someone has to tell the story." And he has lived up to that mission.
Charles is known to be the only remaining D-Day survivor in Nebraska. Today, you'll find him in the comforts of his home at Tabitha Residence—Good House, with a favorite visitor, his dog Augie. He spends his time following the adventures of his 23 beloved grand and great-grandchildren and enjoying the company of his sons.
Charles is the perfect example of how Tabitha evolves with needs: first coming to Tabitha for a convenient therapy short stay at Tabitha Nursing and Rehabilitation Center, then utilizing Tabitha's award-winning home health care and now calls Good House, at Main Campus in Lincoln, home.