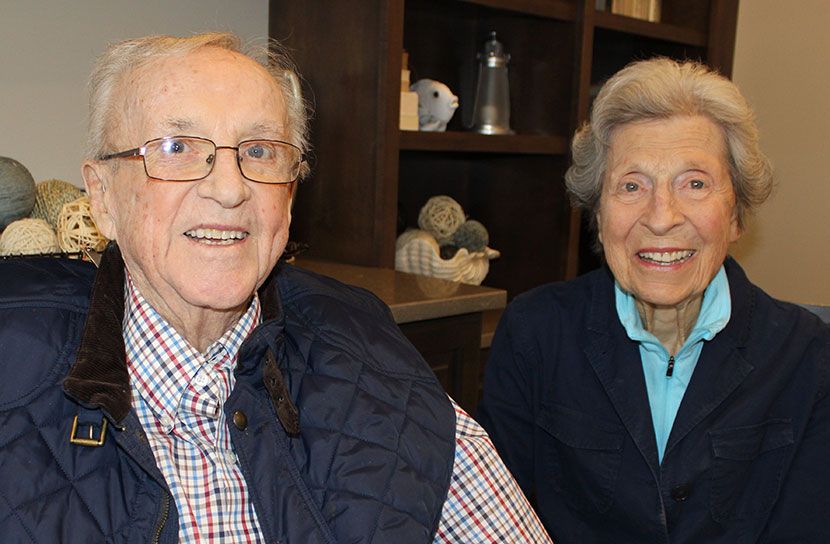 Well-Traveled: Van C. Duling's Story
A Life of Meaningful Experiences and Memorable Chapters
CHAPTER 1: Travel
As a young business administration student Van C. Duling worked a summer in Estes Park, Colorado. It proved to be a great move as this is where he found his love for travel, the outdoors and met his future wife, Georgia. 
During his time spent in the mountains, Van was always inquisitive and often visited with tourists traveling through. One particular discussion with a Kansas City businessman led to a job offer in the travel industry. During this venture he discovered his career and the invaluable use of travel as a sales incentive. 
With the support of his family, he then founded a small Lincoln travel agency based on this concept. The agency continued to grow, becoming one of the foremost travel groups in the Midwest. 
For 40 years, Van managed the company, served as a tour guide and traveled internationally.  Before he retired, he mentored two gentlemen who took over the business. And it still stands today.
Traveling was an integral part of his life, and he enjoyed visiting Hawaii and the British Isles, but his favorite place to travel was back to Lincoln. 
"This is my home and where my people live. It may not be exotic, but it has everything I want in retirement." - Van C. Duling
CHAPTER 2: Author 
While traveling in Raleigh, North Carolina, Georgia found an ad asking residents to share their memories of the city. Inspired by this idea, his hometown and its rich history, Van decided to take on a similar venture for Lincoln.
He focused on a project about the history of the city with the help of local colleagues, Jim McKee and the late Jerry Mapes. They sent out about 500 letters and hosted a meeting at the Country Club of Lincoln, offering residents the opportunity to contribute their favorite local memories for a book. 
Because of the overwhelming response they were able to publish a series of three books: "The Good Ol' Days," "Those Were the Days" and "The Lincoln Scrapbook." 
Van's book credits also include his autobiography, "The Door Swings In…The Door Swings Out," reflecting on his extensive career in the travel industry which was made possible with the support of Georgia. 
CHAPTER 3: Enjoyment 
Finally putting work aside, Van and Georgia embraced retirement, living at The Landing. After encountering medical issues, the couple's needs evolved. Van had a short stay at LifeQuest, Tabitha's Nursing and Rehabilitation Center on its main campus. And Georgia received physical therapy in the comfort of their home with Tabitha's award-winning Home Health Care team. They now reside at Tabitha Residence— Harbor House in the beautiful Williamsburg neighborhood in south Lincoln. 
Both Van and Georgia can rely on the support of compassionate, skilled nursing, long-term care and a maintenance-free lifestyle. Harbor House provides the couple a home that fits their needs so they can enjoy life. 
"Tabitha's Harbor House is easy, gracious living. All the contingencies are taken care of and the staff is professional and caring.  For what we need in this chapter of our lives, it's the perfect place."  - Van C. Duling
92 YEARS+ IN A FEW WORDS

Husband • Local Dignitary • World War II Veteran • Lincoln Native • Historian • Father • Author • University of Nebraska Graduate • World Traveler  • Business Owner • Friend • Philanthropist • Tabitha Resident
---