As Nebraska's foremost hospice care experts, Tabitha's medical directors are passionate about helping to make the most of a client's end-of-life journey.
Our medical directors work hand in hand with physicians to develop a plan for optimum pain relief and symptom management, while ensuring dignity and honor are delivered with the utmost quality, compassion and excellence.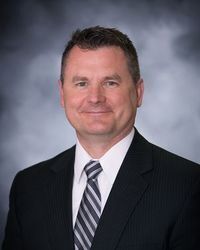 Dr. Kevin Reichmuth, M.D., FCCP
Tabitha Hospice Medical Director
Throughout Nebraska, Dr. Kevin Reichmuth oversees medical care for Tabitha Hospice clients. With 25+ years of extensive experience and board certification in critical care and internal, sleep and pulmonary medicine, he is a vital part of the Tabitha Hospice team.
Bachelor of Science from the University of Nebraska at Kearney
Doctor of Medicine from the University of Nebraska Medical Center
"During my medical career, I have seen so many patients with terminal illness not understand or even have hospice care presented as an option. Sometimes they have their final days of life in the hospital when it was truly not what they had wanted. I am passionate about hospice because I want everyone to be aware of these wonderful services."
— Dr. Reichmuth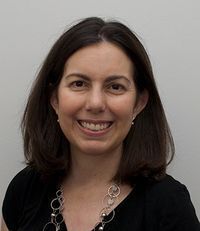 Dr. Heather Fago, M.D.
Associate Medical Director
Dr. Fago—who has led Tabitha's hospice teams in the York and Grand Island areas since 2008— works with clients, their families and physicians to develop customized care plans and provide ongoing review of the hospice program in Tabitha's central and west regions. She is board certified in family medicine.
Bachelor of Science from Nebraska Wesleyan University
Doctor of Medicine from Ross University School of Medicine
I love working with the team to provide end-of-life care to our clients. I like that we can help make their journey a peaceful one—both for them and their loved ones. 
— Dr. Fago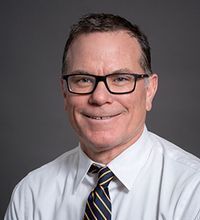 Dr. Jeffrey Marple, M.D.
Associate Medical Director
Board certified in internal medicine and specializing in nephrology, Dr. Marple serves Tabitha's clients in Lincoln and the surrounding areas.
Bachelor of Science from Baylor University
Doctor of Medicine from the University of Oklahoma
 
The trend in healthcare is a corporate business model where profits trump patients. But not at Tabitha. Our hospice program has a patient-centered philosophy where care—for clients and their loved ones—comes first, and those care decisions are made here within their own communities.
— Dr. Marple
Resources
Want to learn more about Tabitha's renowned, compassionate hospice care? Contact a Tabitha Senior Care Expert today or call 402.486.8506 for more information. We'll connect you with the Tabitha resources that best fit your own or your loved one's aging journey.
 
ABOUT HOSPICE  |  WHY TABITHA HOSPICE  |  GETTING HOSPICE CARE  |  HOSPICE TEAM  |  HOSPICE MEDICAL TEAM|  VETERAN SERVICES  |  HOSPICE STORIES  |  CAREGIVER RESOURCES  |  VOLUNTEER