Whether through government-funded programs like Medicare and Medicaid, private insurance plans or out-of-pocket funds, there are many options to pay for Tabitha's Senior Care services. Your Tabitha Senior Care Expert will work with you to determine the options that best fit your needs.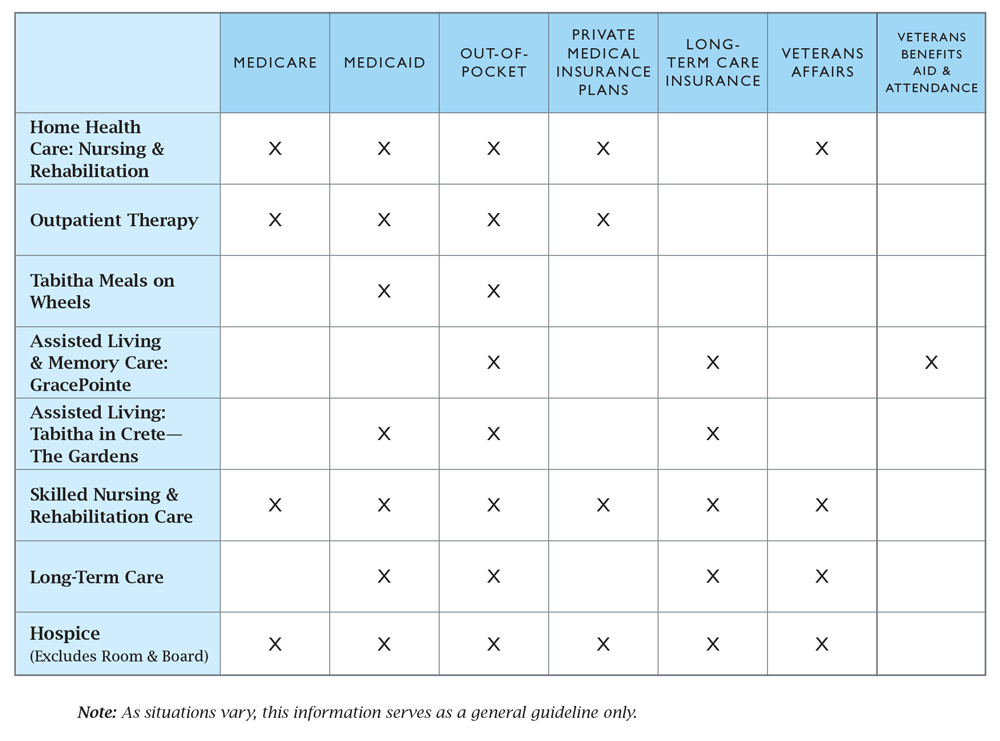 Note: As situations vary, this information serves as a general guideline only.
Contact a Tabitha Senior Care Expert to discuss the details of your situation.