About
Tabitha, a mission-focused nonprofit, offers Nebraska's first and only comprehensive line of Senior Care services. Through results-driven rehabilitation, accessible home health care, innovative living communities, resourceful serious illness support and compassionate hospice services, Tabitha is your answer for Senior Care across much of Nebraska. Our main campus is located in the heart of Lincoln, Nebraska, and we offer community campuses in Lincoln's Williamsburg neighborhood and in Crete, Nebraska. We also have regional offices in Grand Island and York, serving clients from Kearney to Nebraska City, plus a collaboration with Immanuel to offer home health and hospice care in the Omaha metro.
Why Tabitha
Our Purpose
Tabitha empowers people to live joyfully, age gratefully.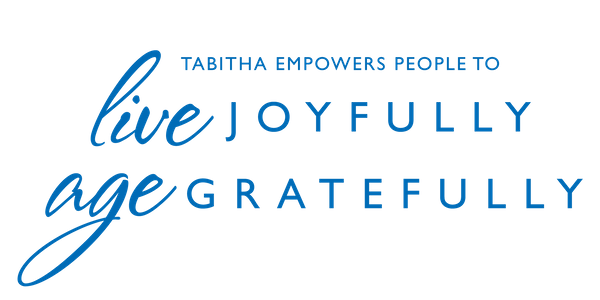 Our Core Values
CARE - Extend unwavering Christian compassion
CONNECT - Build relationships rooted in love, because love matters
CUSTOMER CENTRIC - Identify, clarify and anticipate needs to exceed expectations
COLLABORATE - Create an atmosphere of teamwork
CULTIVATE - Nurture an environment of innovation and growth
COURAGE - Demonstrate confidence, boldness and determination
COMMIT - Devote our time, talent and treasures
CELEBRATE - Recognize and encourage all accomplishments big and small.
Partners
Tabitha is proud to partner with organizations whose missions serve the needs of seniors across the nation.
Evangelical Lutheran Churches in America
The Evangelical Lutheran Church in America (ELCA) is one of the largest Christian denominations in the United States, with about 4 million members in nearly 10,000 congregations across the United States, Puerto Rico and the U.S. Virgin Islands.
LeadingAge
The mission of LeadingAge is to expand the world of possibilities for aging. Their 6,000+ members and partners include nonprofit organizations representing the entire field of aging services, 38 state partners, hundreds of businesses, consumer groups, foundations and research partners.
Lutheran Services in America
We are a proud member of Lutheran Services in America (LSA), one of the largest health and human services networks in the country. The LSA network of more than 300 members touches the lives of 1 in 50 people each year in thousands of communities across the U.S. and the Caribbean.
Resources
To learn more about the state's first and most complete range of services for older adults, contact a Tabitha Senior Care Expert today or call 402.486.8520 for more information. We can connect you with the Tabitha resources that best fit you or your loved one's aging journey.