About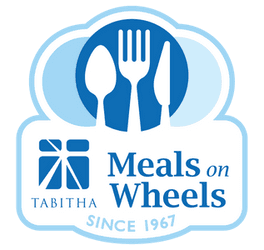 Tabitha Meals on Wheels began in 1967 as the first service of its kind in Lincoln, Nebraska. Access to proper nutrition is often one of the last factors allowing older adults and those with disabilities to remain safely at home, and today Tabitha serves a hot, noon meal to roughly 500 clients. Tabitha's service provides an invaluable face-to-face safety check, as well, for many medically vulnerable individuals who may not see another person all day.
Sam's Story
Sam has struggled to remain in his home. He lost his wife after 68 years of marriage and now faces his third battle with cancer. After several months of receiving Meals on Wheels, Sam called to cancel his meals. A few weeks later, Sam called Tabitha's Meals on Wheels coordinator to request a meal for the next day. As she listened to Sam, she discovered he was losing weight and feeling ill. In tears, Sam told her he had stopped the meals because he could not afford to pay the daily cost for a meal. Through the support of Tabitha's generous donors, Tabitha had the privilege of telling Sam we could continue providing for his needs, regardless of his financial constraints.
Why Tabitha
Food provided by Tabitha Meals on Wheels is well-balanced, fresh, healthy and prepared by Tabitha's nutrition department in a professional foodservice kitchen. Tabitha Meals on Wheels clients receive a nutritious meal, and families gain peace of mind knowing a volunteer is checking on their loved one with every meal delivery.
Recipients pay for their meals either fully or at a reduced rate based on income/assets.
Donate/Volunteer
Donors to Tabitha Meals on Wheels and a team of hundreds of volunteer drivers are essential in providing this much-needed service to those in the Lincoln community.
Resources
Want to learn more about about Tabitha Meals on Wheels? Call 402.486.8589 for more information.
The Meals on Wheels America logo and "Together We Can Deliver" are trademarks of Meals on Wheels America and are used under license.