Give to Lincoln Day is Thursday, May 30, 2019
About Give to Lincoln Day
Give to Lincoln Day is a 24-hour event in which every donation gets a proportional share of a $400,000 match fund made possible by Lincoln Community Foundation and generous sponsors. Gifts made between May 1 and May 30 count toward the match. Tabitha also has a private donor match to help your gift go even further.
Give to Lincoln Day 2018
You delivered! On #GivetoLincoln Day, you gave nearly $33,000, which helps fund 5,266 Tabitha Meals on Wheels for our neighbors in need. We also placed 35th on the leaderboard of more than 400 local charities. THANK YOU for your ongoing support of this vital program.
Why Support Tabitha Meals on Wheels
Gifts to Tabitha Meals on Wheels provide Safety, Independence & Hope to our friends and neighbors in need.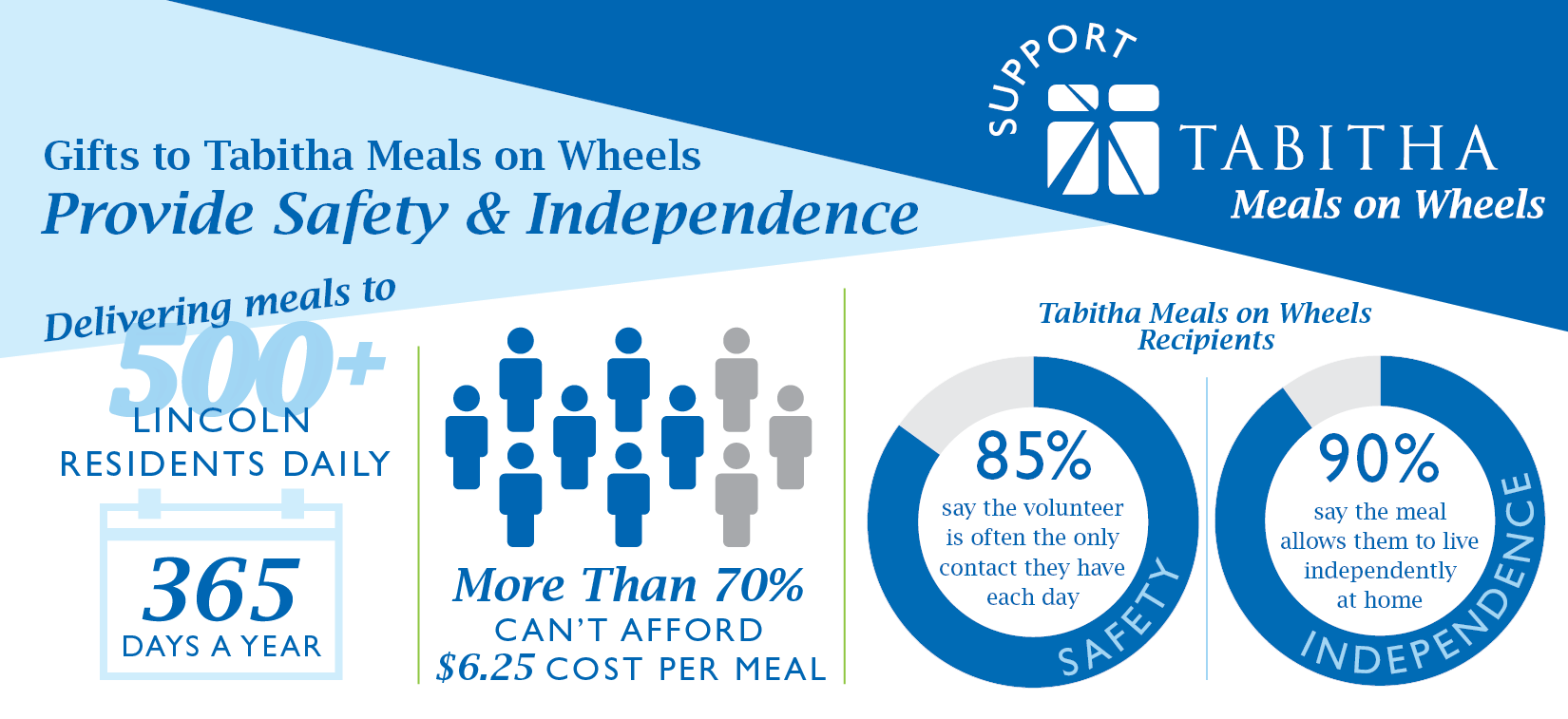 Thank you to those who make this possible
Sponsors
Match Sponsors