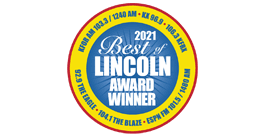 Best of Lincoln Runner Up
About
Coming back from an injury or illness can be an overwhelming experience, but Tabitha meets Seniors wherever they are on the road to recovery. Tabitha's customized rehabilitation programs are designed with aggressive but achievable goals to get clients back to their lives as soon as possible.
At Tabitha, an expertly trained and compassionate rehabilitation team helps clients rediscover independence. Care plans may include:
Physical therapy
Occupational therapy
Speech and language therapy
Medical director, physician and renowned professional nursing services
Comprehensive continuum navigation and social services
Registered dietitian and nutrition counseling
Tabitha therapy teams work with physicians and hospital discharge planners to build a rehab program designed for each individual. With a combination of inpatient, outpatient and in-home care, clients achieve their highest level of autonomy and physical functioning.
Located on the Tabitha main campus in Lincoln, NE, Tabitha Nursing and Rehabilitation Center (TNRC) features two state-of-the art therapy gyms, LifeQuest and Club 4, to offer the latest in Senior-focused rehabilitation services. Therapy is also available wherever clients call home.
Forms of care include:
Inpatient Care – TNRC as well as Tabitha skilled nursing communities in Lincoln and Crete, offer rehabilitation care and round-the-clock skilled nursing while recovering from a hospital stay or surgery. Plans of care and discharge plans are initiated within 24 hours of admission. Short-term stays feature modern, private-occupancy rooms with attached private baths.
 
Outpatient Care – Therapy services for recovering from orthopedic injuries, neurological rehabilitation and after a hospital stay are available in an outpatient setting.
 
Therapy at Home – For individuals unable to leave their homes, Tabitha proudly serves Seniors in 23 Nebraska counties with in-home rehabilitation therapy options through the award-winning expertise of Tabitha Home Health Care.
Video Tours
Newly Renovated Short-Stay Suites
Lifequest Rehabilitation Gym
Club 4 Fitness Gym
Warren's Story
Warren had been experiencing swelling and pain in his leg and ultimately decided to have a total knee replacement. He worried about his recovery at home, and a friend recommended Tabitha Rehabilitation.
After his release from the hospital, the team at Tabitha worked with Warren and his family to assess his care and housing needs. He temporarily stayed at the Tabitha Nursing and Rehabilitation Center, where he received comprehensive inpatient therapy to kick start his recovery.
When it was time to return home, the team at Tabitha conducted an assessment to ensure that Warren's home was safe and ready. His therapist set up a treatment plan. He was able to seamlessly transition to physical therapy three days a week and a home health care nurse visit once a week, all through Tabitha.
Warren and his wife enjoyed the security and comfort not only of the care they received, but also of the ability to remain in the comfort of their own home.
Why Tabitha
Tabitha's professional therapists are specialized in treating clients with multiple diagnoses and are extensively trained in geriatric care, helping seniors regain their health, lifestyle and highest possible level of self-sufficiency.
Resources
Want to learn more about Tabitha Rehabilitation? Contact a Tabitha Senior Care Expert today or call 402.486.8520 for more information. We'll connect you with the Tabitha resources that best fit your own or your loved one's aging journey.